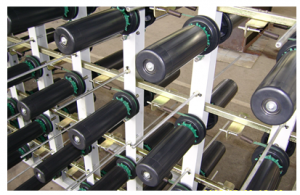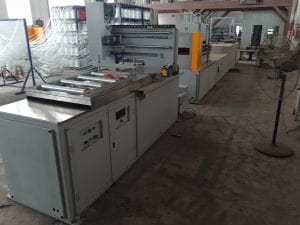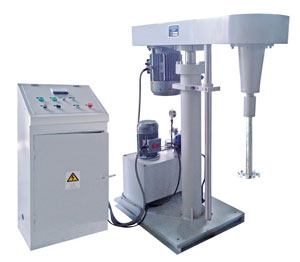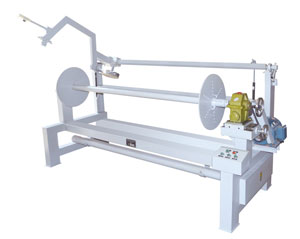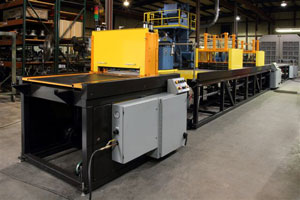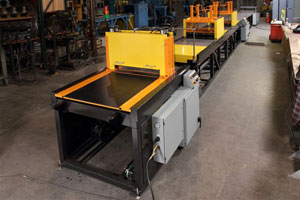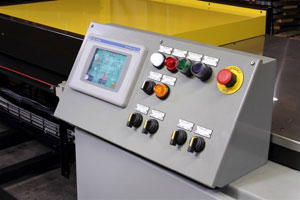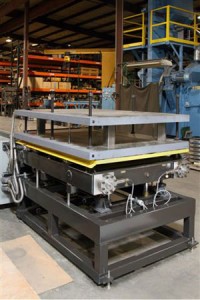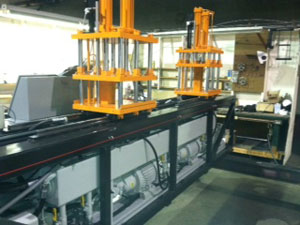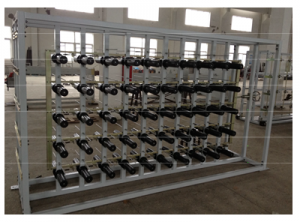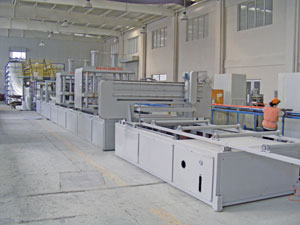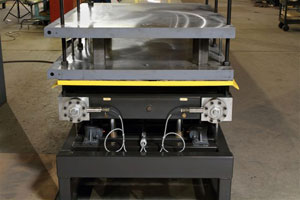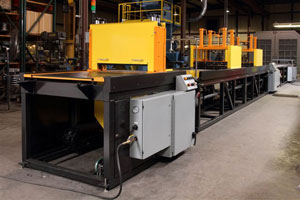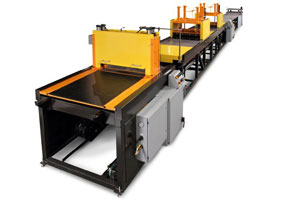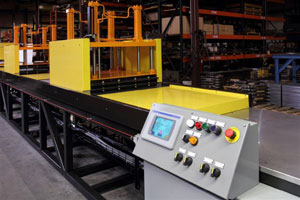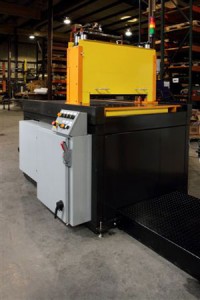 Liberty Pultrusions is a manufacturer of high quality, durable pultrusion machines and equipment.

Our machines are built using the best available technology. The company philosophy is to engineer our pultrusion machines to exceed the customers expectations.

In addition to the machine specifications listed below, Liberty Pultrusions can design and build new pultrusion machines to meet your specific product or process requirements. Let our experience in engineering and manufacturing pultrusions and pultrusion equipment benefit your organization.
---
Pulforce Lab 0804-5000
Working window of 8" wide x 4" High
Die station: Fixed non-moveable
Cooling table: None
Dual Automatic Reciprocating pullers
Max pulling force: 2-1/2 Ton (5000#)
Max Pull speed: 120 in/min
Three zone integrated heater control package
Electric Supply: 460/480 3-Ph 60Hz
Hydaulic Cooling: None
Operator controls: All in one compact touch screen controller
Pulforce 0804-8000
Nominal Working Window of 8" wide x 4" High
Die Station: Fixed non-moveable
Cooling Run out table: 8/ft long
Dual Automatic Reciprocating Pullers
Max Pulling force: 4 Ton (8000#)
Max Pull Speed: 120 in/min
Pull Speed Regulation: Proportional Hydraulic Velocity Control
Maximum Clamping Force: 4 Ton (8000#)
Saw Type: Up Cut – Flying Cut off design
Manual Selectable Saw Cut-off
Three zone integrated heater control package
Electrical supply: 460/480 3-Ph 60 Hz
Hydraulic system Cooling: Water heat Exchanger
Operator Controls: All in one graphics controller
Pulforce 3210
Nominal Working window of 32" wide x 10" High
Die Station: Moveable
Cooling Run out table: 15/ft long
Dual Automatic Reciprocating Pullers
Max Pulling Force: 15 Tons (30,000#)
Max Pull Speed: 60 in/min
Pull Speed Regulation: Hydraulic Pressure and Temperature compensated flow control
Maximum Clamping Force: 15 Tons (30,000lbs) over 4 cylinders per head (equalized force)
Saw type: Automatic Overhead/Crossing with auto cut-off selectable by encoder or paddle switch
Three zone integrated heater control package
Electrical supply: 460/480 3-Ph 60 Hz
Hydraulic System Cooling: Water Heat Exchanger
Operator Controls: All in one graphics controller
Pulforce 5012
Nominal Working window of 50" wide x 12" High
Die Station: Moveable
Cooling Run out table: 15/ft long
Dual Automatic Reciprocating Pullers
Max Pulling Force: 15 Tons (30,000#) Also available upto 25 Tons (50,000#)
Max Pull Speed: 60 in/min
Pull Speed Regulation: Hydraulic Pressure and Temperature compensated flow control
Maximum Clamping Force: 15 Tons (30,000lbs) over 4 cylinders per head (equalized force)
Saw type: Automatic Overhead/Crossing with auto cut-off selectable by encoder or paddle switch
Three zone integrated heater control package
Electrical supply: 460/480 3-Ph 60 Hz
Hydraulic System Cooling: Water Heat Exchanger
Operator Controls: All in one graphics controller