Liberty Pultrusions manufactures products that are used in many types of different industries for many types of applications. This list compiles many of those industries and applications.
Liberty Pultrusions has manufactured custom pultrusions across many types of industries for the below applications: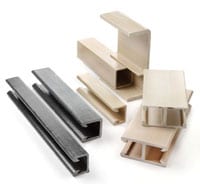 Fiberglass Struts
Pipe Supports
Electrical Supports
Cable Tray
Static Arrestors
Busbar Insulators
Cored Tubing / Handles
High Jump Poles
Specialty Consumer Products
Tree/Vine Supports
Radomes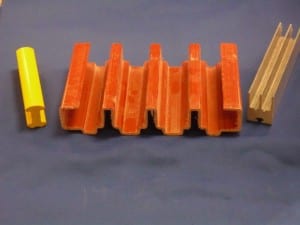 Residential Door Profiles
Residential Window Profiles
Commercial Door Profiles
Commercial Doorframe Profiles
Window Reinforcements
Utility Line Markers
Hog Pen Supports
Umbrella Poles
Roll-Up Door Panels
Telescoping Ham Radio Poles
Wind Blades
Armour Plate
Refrigeration Components
Highway Sound Barriers
Demisting Blades
FRP structural shapes are commonly specified by engineers and industrial designers for use as supports for FRP roofing and siding and as components in corrosive environments such as metal processing, wastewater treatment, pulp and paper, petrochemical, mining, etc. In many cases they have replaced more conventional materials which have proven to be costly and ineffective in corrosive environments.
Liberty Pultrusions produces structural fiberglass products for a variety of uses, products and applications across a large array of industries. Some of these include: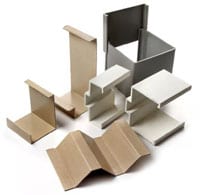 Cooling Towers
Conveyor Systems
Bridge Hanger Communication Supports
Retaining Walls
Third Rail Coverboards / Transit
Railway Crossing Gate Arms
Solar Racking Systems
Waste Water and Water Treatment Components
Utility Cross Arms

Blast Deflector Shield
Utility Poles
Sheet Pile
Agricultural
Chemical Plants (Corrosion)
Docks
Ladders
Railings
Pergolas
Bridge Components
Tarp Stiffeners
Truck Components
Corrosion Resistant Industrial Handrails
Antenna Housing

Building Construction
Trash Gates
Cellular
Electric Utility
Infrastructure
Parks and Recreation
Tool Handles
Military
Pulp and Paper Products
Liberty Pultrusions has produced fiberglass pultruded rod for use in many types of applications across various industries. From the sporting goods industry to agriculture to the oil and gas industry, we can deliver quality pultruded rodding so you can complete your project and be satisfied with your work.
Below are a few examples of applications for pultrusion rod that Liberty Pultrusions has produced:
Dry Type Transformer Spacers
Snow Poles
Flag Sticks
Yard Markers
Axels
Gripper Rods
Tool Handles
Utility Poles
Marketing Sign Poles
Golf Flags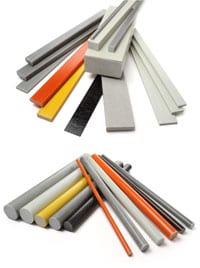 Motor Wedges
Awning Stiffeners
Oil Field Sucker Rods
Sports Equipment
Tent Poles
Fence Post Stiffeners
Standoff Insulators